Orthopedic Massage & Bodywork Therapy
~ • ~
Welcome!
More than likely we have met and you found this site via my business card, and/or you are an existing client wanting to learn a little more about my work, background and/or services. Either way, Thank You for your time and interest in exploring my website.
My name is David Mitchell and I've been a practitioner of massage & bodywork therapy since 2004. I received my training from the Atlanta School of Massage, with a foundation in Asian Bodywork, including Chinese medical massage and acupressure. Originally from Atlanta, GA where I ran a successful practice, I moved to Asheville, NC to further my studies in Classical Chinese Medicine at Daoist Traditions School of Oriental Medicine.
Are you looking for a professional massage & bodywork therapist who will: 1) listen to your needs, 2) provide you feedback from a culmination of experience and 3) customize a session to meet your specific wellness goals? If so, you've come to the right place. Additionally, I offer wellness consultations/coaching, integrated wellness sessions which may include private coaching in Daoist meditation, body-balancing exercises from qigong traditions providing greater range of motion, strength, body awareness and overall vitality.
Now located in Asheville, NC and offering mobile services by appointment only. Please contact me directly by phone at 828-338-8377 or email at davidmitchellwellness@gmail.com for availability, scheduling or for further inquiries. Thank you, and I look forward to providing you quality wellness care.
For existing clients and students: I am grateful for each of you that I am able to be of service to. Thank you for providing me the space to share the art, science and beauty of these ancient teachings. "I am that you are."
Thank you for visiting, and have a blessed day.
~ • ~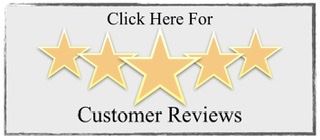 * AMTA member *